Tuesday, September 19, 2006
Me Lucky Charms Arrr Magically Delicious
Posted by Sam at 2:43 PM | tags: life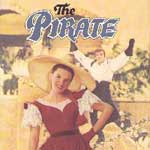 Arrr... Hands off me pot o' gold, ye landlubbing barnacle!

Okay, so a bit of leprechaun got in my pirate speak. Arrr... what can ye do? Anyway, I hope you Arrr having a splendid National Talk Like a Pirate Day... and make sure you eat a lot of fruit. Scurvy season is is right around the corner.

Arrr...
Comments: 1 | Post a Comment | Permalink

"Ye got pirate in me leprechaun!"

"Ya got leprechaun in me pirate! Arrr!"

Talk like a pirate day rocks. I didn't do too much with it this year. How did YOU celebrate it?
Comment By Blackwatch on September 20, 2006 10:39 AM