Tuesday, September 12, 2006
The Crunk That's Getting Me All Hot
Posted by Sam at 3:12 PM | tags: apple
Holy shmoly. That was a massive, jam-packed hour of new and updated Apple crunk. I'm not going to go over all of it here... there are others who can do a much more thorough job than I can. What I will mention, however, is the particular new crunk that's getting me all hot.


First up: New, big-ass capacity, 6th (5.5?) generation iPod. 80 gigs. $350. Spotlight-esque search feature. Games. And... GAPLESS AUDIO PLAYBACK! Dude. Really. Did it honestly take six generations of iPod technology to get the tracks to play without a gap between them? Well regardless, the iPod is gapless now... just like my teeth.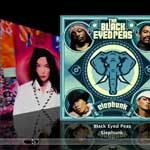 Next up: iTunes 7. It's got a movie store. Come on now. We all saw that coming. But interestingly, this newest iteration of iTunes comes equipped with an album cover finder. That's nice. I've been waiting for something like this for a while. It'll be interesting to see how it works and how long it'll take to get cover art for my 59.55 gig iTunes library, where not a single album has cover art attached. Once that's all set, I'll be stoked to try out the Cover Flow feature.

Finally: No iPhone. And once again, I told you so.
Comments: 1 | Post a Comment | Permalink

ya know...i bet you wouldnt have been so excited if you werent in desperate need to upgrade that classic iPod you've owned from the get-go.

cool stuff...all that innovative, nah. but keep 'em comin'!
Comment By bryan on September 14, 2006 12:11 PM