Friday, March 17, 2006
From Slayer to Marvin Gaye
Posted by Sam at 4:54 PM | tags: life, apple, audio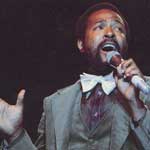 With the MP3ing of the compact disc, Marvin Gaye Greatest Hits, I have closed a very important chapter in my life. Yes, mere moments ago, I concluded a monstrous, four year long project that began with the insertion of Slayer's South of Heaven into my drastically underpowered, yet oh-so-sexy, 400 MHz, first generation Titanium Powerbook (my very first mac... currently, I'm on my third). As of right now, I have no un-MP3ed music. None. I can access every song that I've ever owned with a quick click of a mouse. It's the end of an era and it's really weird. But I feel liberated... truly emancipated from the plastic shackles of optical media.

Want some stats? My iTunes library contains 8859 tracks, 786 albums, and 390 artists. Those take up a whopping 52.6 GBs of hard drive space. Which, in turn, allows me to listen to music, without repeating a single track, for 31 days, 4 hours, 8 minutes, and 48 seconds. That's over a month of uninterrupted music. Hot friggin damn!
Comments: 3 | Post a Comment | Permalink

Sam,

You must listen to every track and quality control each song. No skips!!!
Comment By TheDarkLordDerfla on March 18, 2006 11:18 AM

Oh, thank God. You had me terrified when I read the title of that post. I thought a profound transformation had gone on in the heart of Sam. That somehow your music interests had evolved from loving Metal to just motown. I was worried I was going to read a long post about how you suddenly noticed that Opeth 'was just noise' and that the adult contemporary radio station had 'really good taste.'

I was about to write a plea begging you to tell me who you are, and what you've done with Sam. As it is, congrats on finally being done with all those CDs. So what're you going to do with all your new plastic drink coasters?
~Micah
Comment By Micah MacAllen on March 18, 2006 2:08 PM

...hand them right over to me for safe keeping!
Comment By bryan on March 18, 2006 4:24 PM