Wednesday, February 09, 2005
Prepare to have your dreams haunted for the rest of eternity
Posted by Sam at 2:12 PM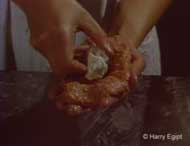 Click here to see the most bizarre and nightmarish commercial that you've ever seen. Kana Hakkliha? Sure... why not. This video came from a page of Estonian TV commercials from the 80's (I discovered this link while reading ~stevenf's blog).

Whoa... let's move to Estonia. Where the f is Estonia?

UPDATE: ~stevenf is running a little remix competition with this commercial. If you got skillz (and iMovie) give it a go!
Comments: 0 | Post a Comment | Permalink