Monday, November 01, 2004
Every Single One of You Rocks
Posted by Sam at 11:34 AM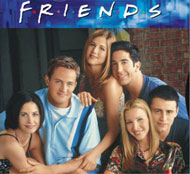 I take a lot of things for granted. I have a good job, a great apartment, an incredibly supportive family, a car, enough extra money to purchase coffee every morning, etc... the list goes on and on.

Sometimes however, I feel that I have to take certain things in life for granted. Otherwise, there would be no time left to enjoy the things that I have. This weekend (such an amazing few days!) opened my eyes to something so huge in my life that I am constantly taking for granted... something so vastly important and utterly necessary for happiness. Something that I do not want to take for granted any longer: My friends. These are the people that are there for me when I need them, the people that I can laugh uncontrollably with, the people that I can bounce ideas off of, the people that will honestly tell me when I'm full of shit, the people that accept me for who I am... I love my friends, and I don't tell them often enough.

If any of you guys are reading this ("you guys" includes my long time friends, my new friends, my housemates (housemate alumni too), friends that I haven't seen in a long time, oh... you all know who you are), I just want to let you know that every single one of you rocks (in your own special way)! Thank you for being a part of my life.

(Who knew I had it in me? Who knew I could be so sappy? Well, fear not. I'm sure I'll post something later in the day that really shines. Maybe something about rogue taxidermy. Perhaps a post concerning steam-punk mecha-wars. Who knows? I may even post about high-tech fashion.)
Comments: 3 | Post a Comment | Permalink

Thank you. And I'll also repond on behalf of the robotic arm that would say thank you, if it could.
Comment By Anonymous on November 01, 2004 1:04 PM

Does this mean I have to dress like Phoebe again?
Comment By Blackwatch on November 01, 2004 6:46 PM

Sam,
we had a blast this weekend too. I know that i for one appreciate your friendship for many of the same reasons that you listed...well those reasons and your music collection.
Comment By TheDarkLordDerfla on November 03, 2004 5:37 PM