Friday, April 22, 2005
This Flyer Says It All
Posted by Sam at 3:36 PM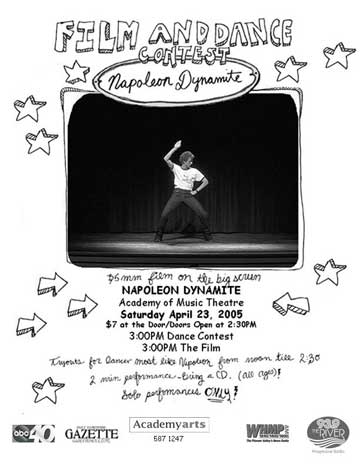 It's events like these that are going to make me miss my eccentric little city.
Comments: 2 | Post a Comment | Permalink

How are the film and the dance contest going to occur at the same time? Some kinda voodoo, quantam magic involving Scott Bakula?

That pricing seems a bit steep, but hey...it's Napoleon Dynamite!
Comment By Blackwatch on April 22, 2005 3:55 PM

Comment By grimsb on April 22, 2005 4:56 PM