Friday, July 01, 2005
Renewed Faith
Posted by Sam at 10:00 PM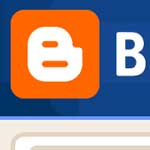 I knew Blogger wouldn't let me down. They've fixed their stupid formating problem. Hooray!

It's interesting to note that in all of the past posts where I was annoyed by Blogger, I never once linked to them. Now that Blogger is back on my A-list, I felt it appropriate to express my love for them once again. Love, as you know, comes in many shapes and sizes. This one takes the form of a hyperlink.
Comments: 1 | Post a Comment | Permalink

Sam,

It seems the problem was with your markup and not necessarily with Blogger.

My blog experienced none of those issues due to the way I'm wrapping and tagging my elements.

Then again, blogger shouldn't have done something that would cause other peoples templates to fuck up.
Comment By Dr. Kennedy on July 05, 2005 2:43 PM